It is a New Year and New Book your Seat!!! Come Out and learn the latest Trending techniques of Make-up Application!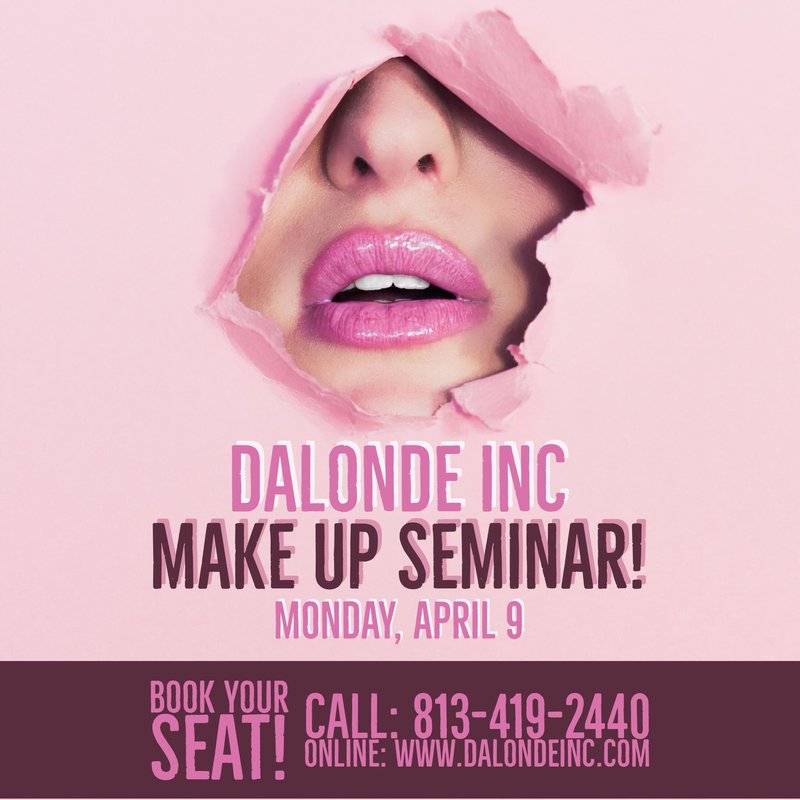 Description of the Make-up Class:
The course is geared towards beginners and will focus on mastering a Natural Go to the Office makeup application turning it to a Out on the Town Night Look. Class will cover all the steps needed to master creating a flawless everyday to night look.
You will have the opportunity to learn and Master your looks from both of us DaLonde' & LaDonde' and master you techniques directly from the sources with direct one on on assistance.
We will break down step by step how to properly acheive our most requested Natural to Night looks. Including Brow Shaping, Soft Highlight & Contouring, Foundation matching, and Application, apply False Lashes and so much More!!!
This class will be a look and learn class. We will have a live model to demonstrate our techniques on.
*Color Matching Foundation
-Natural Eye Shadow & Night Eye Shadow placement
-Easy Eyeliner and Eyelashes
This class will be held at a private location. Location will be sent out 1 week prior to those that have purchased there tickets.
We will also provide a product list for you to come with 3 days prior to the class.
NOTE: RECORDING WILL NOT BE PERMITTED!!!